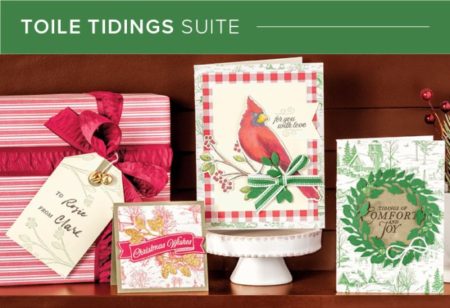 Welcome back to another Stampin Up Only Challenge. Our Challenge for this #SUO238 is to CASE this project from page 6 of the Autumn/Winter SU Catalogue.
Well I have to admit this one threw me this month - it took me ages to come up with something. I decided to do a gift box rather than a card. I've used some retired SU Christmas papers here and the wonderful Merry Little Labels - retired also but still a firm favourite of mine. I'm glad I purchased the matching punch at the time also.
The finished box measures 3" x 4.5" and is great for table favours or nestled in the tree with some goodies inside. There are hundred's of box ideas on You Tube but I was inspired by Crafty Caroline for this one as it was just the right size. She is no longer an SU demo but her videos are lovely. Here are the dimensions for the box -
Box - card stock measures 8 1/2 inches by 7 inches.
score on all four sides at 7/8 inch and 2 inches.
Wrap - card stock measures 9 1/4 inches by 4 5/8 inch.
Score at 2 1/2 inches, 3 11/16 inch, 6 3/4 inch and 7 7/8 inch.