Over the next few days I'm going to be showcasing one main Stamp Set just to give you lots of ideas and to show you don't always need lots and lots of stamps, especially if like most of us you are on a tight budget, but love your crafting.
I've chosen to use the Love and Affection stamp set. Not maybe one of the most popular from the new catalogue at first glance but this little set has lots to offer. It has 16 Polymer Stamps and three sentiment stamps which I've used an awful lot. It does also come as part of The Affectionately Yours Suite so there are plenty of ways to add to this little set with Washi Tape, ribbon, Embossing Powders, Cardstock and even Designer Series Paper, not forgetting the gorgeous Embossing Folders.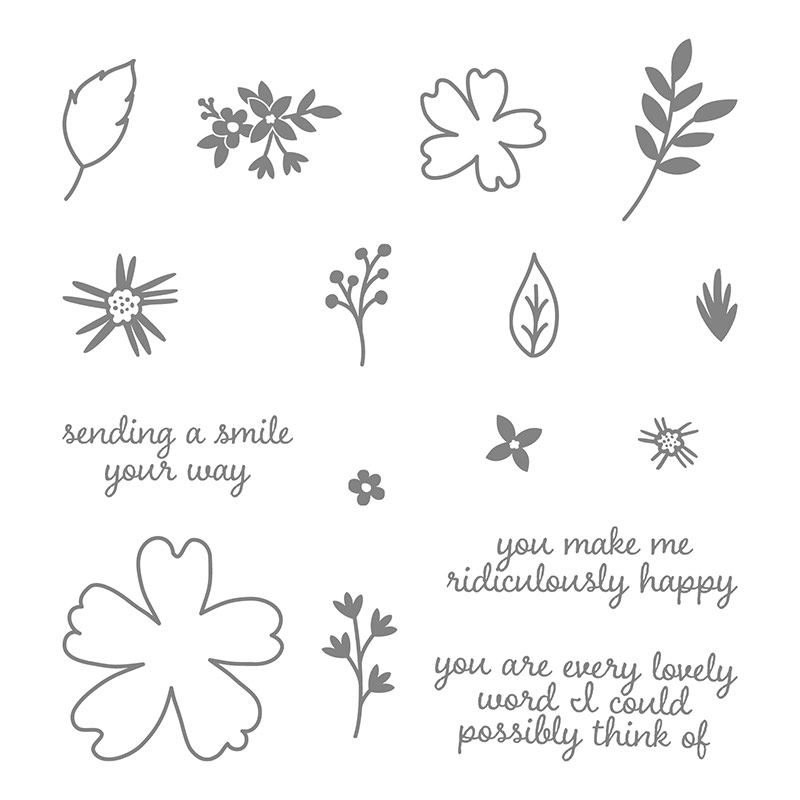 I'm going to be focusing on just the stamp set. I may sneak in another now and then - just as I have on this following card with the butterflies from Papillon Potpourri. My game, my rules lol!
And anyway this card is in for the Watercooler Wednesday challenge this week and I needed to add something in threes on the card and I fancied doing the butterflies searching for the flowers. Their challenge this week was a Sketch Challenge. Sorry for the quality of the photos today - not sure what is going on there! Here's their challenge - click on the image to be taken to the challenge website.
The Butterflies from Papillon Popourri were also clear embossed - I think you can just see them. They were then blinged up with a bit of Dazzling Diamonds and a Rhinestone added to the main flower.
As usual all products can be purchased from my Website - just click on the images above to be taken straight to it - and don't forget our Bonus Days Promotion during the month of July.


Happy Crafting